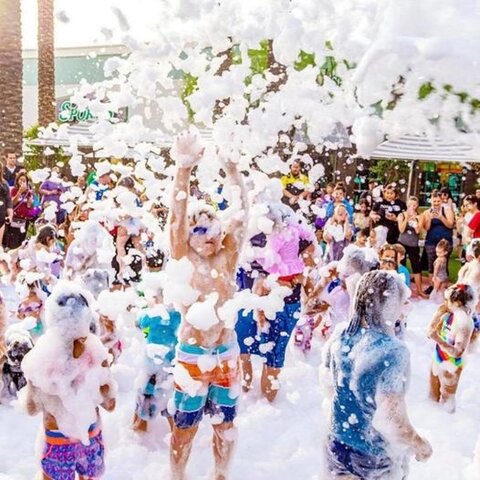 Foam Party
Never been to a foam party? Well this is your chance to have your own foam party at your next event! Our Foam daddy HD cannon is the best in the entire industry!

Cannon shoots appox. 30 ft with 20-30 participants covering the entire area in foam. Comes with 1 hour of foam solution (Consistent run time) . Can be used at any event large or small and including pool parties . Foam daddy foam gel is an Ultra-concentrated foam solution, which is Biodegradable and Hypo-Allergenic. Non-Staining. No Scent.

The foam daddy is great for birthday, gender reveals, pool ,HOA, or a company party!

* Dont forget dogs love our foam the most, so dog parties are the best!